Origin: Asia
Etymology: see below
Polyporaceae family, Basidiomycete class
General Information
Shiitakes traditionally grow in Japan on a "shii" tree. The popularity of this mushroom is due both to its gastronomic qualities and its medicinal powers. It is nicknamed the "longevity mushroom" and "elixir of life" in traditional Chinese medicine where it is used to stimulate resistance and immune response. Once grown on blocks of wood or allowed to appear spontaneously on oak or chestnut stumps, the shiitake is now cultivated in the same way as white mushrooms.
Shiitakes range in color from tan to dark brown with broad, thick umbrella-shaped caps, wide open veils and tan gills. Shiitake caps have a soft, spongy texture.
Storing
Shiitakes can last for up to 14 days. Keep refrigerated in porous paper bags. When uncovered they dry out rapidly.
To keep longer, cover with olive oil. Mushrooms cannot be frozen.
Preparing
Mushrooms must not be washed or soak in water.
Use only the cap, since the stem is fibrous and fairly tough. Discarded stems can be used to flavor stocks.

Cooking
When cooked, shiitake mushrooms are rich and woodsy with a meaty texture.
Rather expensive, they can nonetheless be used in moderate quantities since it is their hearty flavor and meaty texture that we wish to highlight - they can thus be used as an aromatic flavoring.
Shiitakes are best cooked, and adapt well to most cooking techniques. They add a meaty flavor and texture to stir-fries, pastas, soups, entrees and side dishes.
Sauté the caps for a few minutes to develop their full flavor. Their sophistication makes them an accompaniment equally well-suited to meats, poultry and fish (such as monkfish or salmon). They will keep for several days in the vegetable crisper of the refrigerator.
Enjoying
Shiitakes add a delicious flavor to rice cooked in chicken or vegetable stock.
Grilled Shiitake and Vegetable Kabobs with Herb Butter
Prepare an outdoor grill or preheat the broiler. Quarter the mushroom caps. In a small saucepan, place 1/4 cup butter, 4 teaspoons chopped fresh thyme leaves and a pinch of salt; heat and stir until the flavors blend, about 1 minute. Thread the reserved mushrooms onto skewers, alternating with pieces of zucchini and yellow pepper. Place on a rack over the outdoor grill or in a broiler pan, 3 inches from the heat source. Brush with the herb butter. Cook, brushing with more herb butter and turning the skewers frequently, until the vegetables are tender, about 5 minutes.
Chicken with Cream and Shiitakes
Cut up a raw chicken into 8 pieces; dredge in flour and sauté with chopped onions.
Add some cognac and flambé. Add 1 cup white wine and a glass of water. Cook for 20-25 minutes.
At the end of the cooking time, add some shiitakes and 1/2 cup crème fraîche. Serve with rice pilaf.
Japanese-Style
The Japanese serve shiitake caps in tempura: simply make a batter with 1 cup white flour and 2 tbsp. baking powder mixed with some very cold water.
Dip the shiitakes into the batter; place into hot oil and fry until the "fritters" are golden brown.
Serve with soy sauce thinned with half water or stock, a little mirin (sweet sake) and some grated ginger, or use a ready-made tempura sauce, available in supermarkets.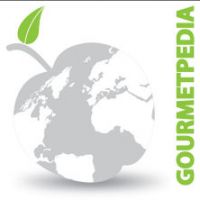 ©Copyright MSCOMM 1996 – 2023. Michèle Serre, Éditeur
Recipes

Products

Entertaining

Chefs

Hints & Tips

Glossaries