Portuguese-Style Barbecue Chicken Recipe
Recipe

Photos

Flavors of Portugal
Prep. time: 20 minutes
Marinating time: 2 hours
Cooking time: Around 1 hour
Difficulty: Easy
Churrasco is the Portuguese, Castilian and Galician word designating grilled red meat, chicken or pork. It's a culinary specialty of Portugal, Galicia, Brazil, Argentinia, Bolivia, Chile and Nicaragua, and includes grilled ribs or chicken eaten with a spicy sauce made from red chili, olive oil, vinegar and white wine. Restaurants serving this specialty are called churrascarias in Portuguese and churrasquerias in Spanish.
Portuguese-style barbecue chicken has two main characteristics: it is spatchcocked, and it is marinated.
Spatchcocking
Spatchcocking means splitting the chicken down the back and flattening it (a term perhaps derived from "dispatch the cock"). This way, the juices are concentrated and the meat stays moist and flavorful.
Marinating, the second secret of Portuguese barbecue
The Portuguese use a lot of marinades in their cooking. Therefore, the famous Portuguese barbecue chicken is essentially chicken marinated with a sauce made with garlic, paprika and piri piri ( a chili-based sauce).
The Portuguese and chilis: a love story
And for good reason! Because these are the same Portuguese sailors who discovered chilis and other spices and brought them back to Europe in their caravels. In Portuguese, the chili is also called "malagueta," from the name of the Indian city of Malacca. The favorite chili of the Portuguese is certainly the piri piri, a small red chili of African origin (pili pili) with the botanical name Capsicum frutescens. On the Scoville scale, it rates 8 out of 10. A condiment found in the kitchen of every self-respecting Portuguese cook, it is well-suited to grilled meats, marinades and fish soups.
For 4 to 8 servings
Marinade
- 1 Tbsp. piri-piri sauce
- Coarse salt
- 1 splash of vinegar or white wine
In a mortar, crush the garlic cloves with the chilis, salt and piri piri sauce.
Add a drizzle of vinegar and olive oil and combine well.
Tuck a sprig of rosemary between the skin and flesh of each breast.
Rub the chicken with the marinade and place in a bowl, pouring on the rest of the marinade. Let rest in a cool place for 2 hours. Drain.
Oil the grill and cook the chicken on the barbecue, skin side down, ensuring that the chicken is not in direct contact with the flame, for about 40 minutes.
Baste regularly with the marinade so that the meat doesn't dry out.
Turn, brush with the marinade and continue cooking 15-20 minutes longer or until the legs come away easily from the chicken. A meat thermometer should show 85° C/170° F.
Place the chicken on a serving platter and let rest for 5 minutes before carving.
Pereira - This medium-bodied dry red is rather rustic and honest, two qualities that are perfectly matched with this hearty dish. Its fruity blended tannins have a good deal of depth.
> BBQ: The Pereira pairs well with traditional Portuguese dishes such as roasted chicken, spicy sausages or an assortment of grilled meats, Portuguese-style
..........
Photo: 123rf / ID 63960209 cokemomo / MSCOMM
***** CODE PUB = PUB_G *****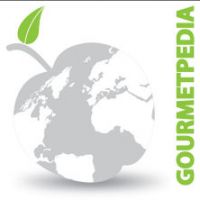 ©Copyright MSCOMM 1996 – 2022. Michèle Serre, Éditeur
Recipes

Products

Entertaining

Chefs

Hints & Tips

Glossaries