Recipe

Photos

Flavors of Germany
Total time: more than 2 hours
Preparation time: 30 minutes
Rising time: 4 hours
Baking time: 45 minutes
Oven temperature: 190° C (375° F)
Difficulty: Easy
History and Tradition

To begin our discussion of Stollen, we first stopped at Stollenbäecker in Mendig-Obermendig, Germany, a generations-old producer that every year takes the prize for the best Stollen. This year-end bread, with more than 500 years of history behind it, is traditionally made from the end of September until the end of December. Stollen is a marzipan-filled fruit bread, served hot or cold, though personally, explains Bernd Kütscher, I think it is even more delicious at breakfast the second day when you bite into a nice toasted slice slathered with butter!
There are several varieties of Stollen, including one that looks like a big filled crêpe. It is actually a cake, studded with candied fruit that has been soaked in rum, filled with almond cream and folded over to contain the filling. This particular shape symbolizes the baby Jesus wrapped in swaddling clothes.
Dresden Stollen
The bakers of Dresden created this recipe, a subtle blend of spices, candied lemon and orange peel, rum-flavoured raisins and kirsch.
A short history of Christstollen
It was at the Sarodnick bakery in Dresden that we learned all about Christstollen, a tradition that goes far back in time: in fact, it was mentioned as early as 1330 in Naumburg an der Saale, where Stollen was made by the bakers' guild with episcopal privilege. There is also a record of Stollen in Dresden in 1400, but it was not until a century later that the tradition became widespread. "Christ's Christmas breads" were sold at the market in Striezel, the oldest German Christmas market. It is recorded that in 1560 two Stollen weighing almost 18 kilograms were presented to the lord of the manor, each one transported by 8 bakers, including 4 master-bakers. This custom survived for many years.
It was August the Powerful who ordered the biggest Stollen of all time in 1730. It weighed 1.8 tonnes and was made by the bakers' guild on the occasion of the Zeithainer Lustlager attended by 24,000 guests.
It was not easy to produce good Stollen from just flour and water, since the Catholic church had banned the use of milk and butter in the cake. In 1647 Kurfürst Ernst and his brother Albrecht decided to petition the pope, asking him to strike down the butter ban. History does not tell us whether the bakers included a Stollen with their request, but the pope received it favourably, and sent out a "butter letter" allowing milk and butter to be used in Stollen with his blessing, on the condition that a just and reasonable tax be paid.

In Stollenbäecker's kitchens

We also discovered at Stollenbäecker in Mendig-Obermendig:

Almond and Walnut Stollen
This specialty Stollen, with its scent of toasted walnuts perfectly balanced with little pieces of almonds, is irresistible. Almond-walnut Stollen is also made without candied citrus peel or raisins, which is why it is enjoyed even by those who ordinarily don't like Stollen.

Chocolate Stollen
Crunchy hazelnuts, a few almonds and chocolate chips
Storing
Stollen can be kept for a long time if well wrapped and stored in a slightly humid, cool place (10-15° C / 50-60° F) - some cellars, for example, or in the basket in the lower part of the refrigerator. It will not last in an overly warm location.
Though true Stollen is bought in bakeries, we are providing a simplified recipe so you can make Stollen at home. You can also replace or omit certain ingredients to make one of the variations described above.
Ingredients
- 750 ml (3 cups) flour
- 175 g (6 oz.) marzipan
- 175 ml (3/4 cup) milk
- 60 ml (1/4 cup) candied lemon and orange peel
- Grated zest of 1 lemon
- 60 ml (1/4 cup) raisins
- 50 g (3 tbsp.) butter + more to finish
- 160 ml (2/3 cup) almonds
- 2 tbsp. rum
- 2 tbsp. sugar
- 1/2 tbsp. cinnamon
- 1/2 tbsp. nutmeg
- Crushed seeds from 3 cardamom pods
- 1 packet dry yeast
- 1 beaten egg
- A pinch of salt
- Icing sugar
In Austria, stollen is more like a cake
- 125 ml (1/2 cup) red currants
- 60 ml (1/4 cup) cherries
Combine the fruit, peel and zest with the rum to macerate;
place the butter, milk and sugar in a small saucepan; heat gently until the sugar is dissolved;
in a bowl, combine the flour, salt, cinnamon, nutmeg, yeast and cardamom;
make a well in the centre; pour the melted butter mixture and the eggs into the well; knead all the ingredients together for 5 minutes to form a smooth, supple dough; if the dough is too sticky, add a little more flour; add in the macerated fruit, peel, zest and almonds;
cover with greased paper and leave to rise for 3 hours, until the dough has doubled in volume;
knead again on a floured surface; roll out into a 25 cm (10") square;
spread the marzipan over the centre; fold each side over to form a rectangle;
turn over and place on a buttered baking sheet; cover with greased paper and let rise again for one hour or until doubled in volume;
place into a preheated 190° C (375° F) oven and bake for approximately 40 minutes, or until the bread is nicely browned and produces a hollow sound when the bottom is rapped;
remove from the oven; brush with melted butter; sprinkle with icing sugar.
Germans often eat their Stollen with a cup of coffee, but if you are a tea drinker, black tea flavored with a touch of vanilla makes an excellent accompaniment.
..........
With the special collaboration of
Stollenbäecker
Kütschers Backstube, Molkereistraße 8
56743 Mendig-Obermendig, Germany
Tel: 0049-2652-4436
Fax: 0049-2652-2359
E-Mail:
info@stollenbaecker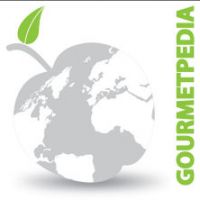 ©Copyright MSCOMM 1996 – 2019. Michèle Serre, Éditeur
Recipes

Products

Entertaining

Chefs

Hints & Tips

Glossaries