Traditional Biscotti with Anise and Lemon Zest Recipe
Recipe

Photos

Flavors of Italy
Total time: 30 to 60 minutes
Preheat the oven to 180° C (350° F)
Prep.time: 20 minutes
Cooking time: 35 minutes
Difficulty: Easy
An Age-old Italian Tradition
Offering biscotti with coffee is very in these days, but did you know it's an Italian tradition that dates back to the 13th century? The word biscotti in Italian refers to any twice-baked cookie ("bis" meaning twice, and "cotto" meaning cooked.) These crisp cookies seem to have originated in the town of Prato in Tuscany. They have the advantage of lasting for a very long time, and one story says that Christopher Columbus, a fan of these sweets, took a number of boxes - or barrels - on board when he set off on his long voyages of discovery to the New World.
Since biscotti are dry, they should be dipped in coffee for just a few seconds to restore their moistness without softening them too much … hence the reason for their elongated shape.
There are many variations. The egg whites can be beaten before being added to the dough to make it lighter. Some chefs brush the biscotti with egg yolk and sprinkle them with sugar. Others even replace part of the flour with cornmeal (polenta) for extra crunch.
A question of texture
If you prefer relatively soft cookies, during the second baking bake the biscotti for only 10 minutes. If you like them dry and firm, turn them over and bake 5-10 minutes longer.
Personalize!
In Italy, you'll usually find biscotti flavored with anise seed and lemon zest.
You can replace the almonds with hazelnuts, and the lemon zest with little pieces of candied orange.
You can also flavor them with coffee, chocolate, Amaretto, Grand Marnier, etc.
Storing biscotti
These biscotti will keep for up to two weeks in an airtight container; they can also be frozen for up to 3 months.
Hints and tips
Toast the almonds on a cookie sheet to enhance their flavor before mixing them into the dough. You can also crush a few of them with a rolling pin and sprinkle them directly onto the dough.
Are you a chocoholic?
Dip one end of the baked biscotti into melted chocolate.
Christmas biscotti
Add a handful of dried cranberries to the dough and replace the dark chocolate with white chocolate. Since cranberries pair well with orange, replace the lemon zest with orange zest and add 2 tbsp. Grand Marnier or orange juice.
For 24 biscotti
- 150 g sugar
- 3 eggs
- 125 ml / 1/2 cup softened butter
- 420 g flour
- 15 ml / 1 Tbsp. baking powder
- 1 pinch of salt
- 30 ml / 2 Tbsp. amaretto or other almond liquor
- 1
lemon
- grated zest only
- 125 ml / 1/2 cup coarsely chopped toasted
almonds
Preheat the oven to 180° C (350° F).
Cream together the butter and sugar until light and fluffy. Add in the eggs, one at a time.
In an other bowl, combine the flour, baking powder and salt; add to the butter-sugar-egg mixture.
Add Amaretto and mix until thoroughly combined.
Add in the almonds, the lemon zests and aniseed. The mixture will be sticky.
Divide the dough in half; with lightly moistened hands, shape each half into a slightly flattened log about 9" x 2" (22 x 5 cm). Place on a greased and lightly-floured baking sheet.
Bake for 25 minutes or until golden brown. Remove from the oven and cool for 10 to 15 minutes.
Cut each log into diagonal slices about 1/2" (1 cm) thick. Place the biscotti on a baking sheet.
Bake for 10 minutes (or longer for crisper biscotti), turning half way through. Transfer the biscotti to racks and cool completely before storing in an airtight container.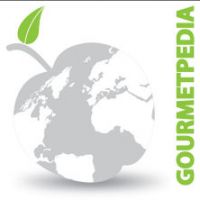 ©Copyright MSCOMM 1996 – 2020. Michèle Serre, Éditeur
Recipes

Products

Entertaining

Chefs

Hints & Tips

Glossaries