Flavors of Paris and the Ile-de-France
AOC 1980 (protected designation of origin)

Originally made in Meaux, in the Brie region, this cheese is good any time of year, though the best cheeses are those from the fall and winter. Cheese from the "land of Brie" has been known since the days of Charlemagne, appreciated by kings and nobles as well as the common folk. In 1793, the revolutionary Lavallée noted that "Brie cheese, loved both by rich and poor, preached equality before we ever thought it possible."

Surprisingly, more than 60% of Brie de Meaux production takes place in the southwest part of the Meuse département. As early as the 18th century, producers from the southern Meuse were making flat round "Brie-style" cheeses. In the 19th century, the expansion of grain-growing reduced the amount of cheese produced in the Brie geographical region, so that Parisian Brie distributors began buying cheese from Meuse, leading to a "qualité France" label being applied to brie from Meuse. In 1980, with the granting of an AOC (protected designation of origin), southwestern Meuse was officially included in the zone. Brie and Meuse both have the conditions necessary for producing excellent brie: high-quality grazing land, favorable climatic conditions and chalky or argillo-calcareous soils.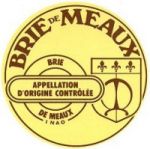 Product
Cow's milk cheese
Nutritional content
45% fat
Production
Brie de Meaux is a soft, raw cow's milk cheese generally made from July to March. During the course of the milk's transformation, it's the molding step that is most important: it is done by hand, by filling the 20 cm (8") molds with successive thin layers, using a "Brie shovel." After draining on reed mats for about 18 hours and being salted with dry salt, the cheese is transferred to ripening cellars for a number of weeks. There the rounds are carefully attended to and turned by hand. The minimum ripening time is 4 weeks, but it is between 7 and 9 weeks after production that Brie de Meaux reaches its full maturity.
Curd
Soft and unctuous, very pale yellow when the cheese is ripe, with a fine nutty flavor.
Rind
Called "bloomy" because it is covered with a fine white mold, flecked with orange.
Appearance
An even disc, about 2.5 cm (1") thick, traditionally sold unwrapped on a straw mat.
Flavor
Refined, milky, slightly nutty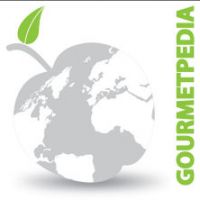 ©Copyright MSCOMM 1996 – 2023. Michèle Serre, Éditeur
Recipes

Products

Entertaining

Chefs

Hints & Tips

Glossaries