Basic product : Cow milk
Semi-firm Cheese
In the same family as Cantonnier, Munster, Noyan, Saint-Paulin and Tomme, Oka cheese was born in Quebec about 1893 at the Oka Trappist monastery.
The monks of this large monastery turned to their cheesemaking traditions to bring in revenue and their product rapidly became one of the star products of Quebec's gastronomy.
All start when Brother Alphonse Juin arrived at the Notre-Dame du Lac Monastery in Quebec in 1893 with a recipe for Port-du-Salut cheese. He "tweaked and adjusted" the recipe creating a unique Quebec cheese that went on to win first prize at the Montreal Exhibition that same year and has since become a Canadian classic. Oka was born.
At the end of the century, the affluent population of Quebec City were heading to the Grenier grocery on Rue St. Jean to seek out Canadian cheese (cheddar) and Oka to accompany the Roquefort that graced their cheese platters.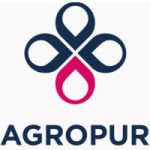 For almost three-quarters of a century, the monks at OKA Abbey continued to support themselves with their renowned OKA cheese. But changing times and a commitment to their vows of simplicity and poverty led the monks to decide that it was time to pass their secret on.
Since 1981, Agropur has been in charge of the production of OKA. It is still made in the very same cellars on the Abbey grounds using the same well-guarded recipe passed down from Frère Juin. In fact, many of the monk's original religious artifacts still adorn the cellar walls, keeping watch over new hands practicing a century-old trade.
Smooth coppery-red rind, somewhat sticky depending on the cheese's ripeness; smooth curd dotted with some holes; slightly supple, pale cream in color; strong scent that increases over time, of fresh walnuts and peanuts; mild but straightforward flavors of nuts and apples.
The OKA family features a variety of products
OKA Regular, OKA Classic, OKA L'Artisan, OKA L'Artisan Fumée (Smoked), OKA aux champignons (Mushrooms), OKA Light, OKA Raclette, OKA Cream and finally OKA Brother Alphonse to pay homage to Brother Alphonse Juin, who created the famous Oka cheese. This cheese is specially designed for connoisseurs; an additional 110 days of aging gives its rind a weathered appearance and a creamier texture.
OKA l'Artisan Cheese - the most dec orated of the range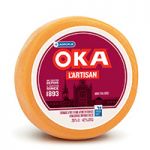 OKA L'Artisan artfully combines the renowned traditional OKA taste with the irresistible flavour and distinct look of a European-style honeycombed cheese. The best of both worlds on your plate!
Sizes available :
180g / 4.5 kg wheel / Portion Pack (5 x 20g) / Portion Pack (8 x 20g)
F.M. : 28 %
Moisture : 42 %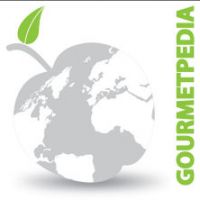 ©Copyright MSCOMM 1996 – 2020. Michèle Serre, Éditeur
Recipes

Products

Entertaining

Chefs

Hints & Tips

Glossaries