Chinese longetivity noodles Recipe
Recipe

Photos

Flavors of China
Total time: 1hr to 2hr
Prep. time: 1 hour (including the time required to soak the mushrooms)
Cooking time: 10 minutes
Difficulty: Easy
In China, noodles are an essential dish for the lunar New Year, as well as for celebrations such as birthdays and births. They symbolize longevity.
Yi mein is a variety of flat Cantonese egg noodles made from wheat flour. Rice flour would make them too breakable - not an advantage when the goal is longevity! They are known for their golden yellow color and slightly chewy, spongy texture which comes from the use of soda water when making the dough. They are also fried before being dried which give them their distinctive texture.
Found throughout China; their popularity dates back to the Tang dynasty (618-907 CE).
Important points
- Never cut longevity noodles unless you want to shorten your life! On the other hand, it's good form to admire their length.
- Don't fill up your noodle bowl, which would indicate your life is already full.
For 2 servings or 4 sides
- 500 ml / 2 cups chicken broth
- 2 Tbsp. oyster sauce
- 1/2 Tsp. sugar
- 1/2 Tsp. roasted sesame oil
- 2 Tbsp. shiitake mushroom soaking liquid
- 2 Tbsp. grapeseed oil
- 1 garlic clove, peeled and chopped
- 2 green onions cut into 5 cm pieces
- salt and fresh pepper to taste
Optional
- Chinese chives
- 2 carrots, cut in julienne
- 1 red pepper, cut in julienne
- 1 bok choy, finely chopped
In a bowl, soak the shiitake mushrooms in chicken broth for about one hour or until the mushrooms have softened. Keep 2 tablespoons of the soaking liquid before straining the mushrooms.
Remove the stalks and slice the caps. Set aside.
In a bowl, mix the soy sauce, oyster sauce, sugar, sesame oil and 2 tablespoons of mushroom soaking liquid. Set aside.
In a large pot of boiling water, cook the noodles for 3 minutes (do not cook longer than 3 minutes regardless of the cooking directions on the package). Strain and set aside.
Meanwhile in a large wok, heat the grape seed oil on high heat.
Add the sliced mushrooms and cook for 2 minutes, stirring frequently. Add garlic and cook for 30 seconds. Season with salt (lightly) and pepper.
Set the mushrooms along the sides of the wok and add noodles. Cook for 30 seconds.
Add the sauce, chives and sauté for 1 minute or until the noodles are well-covered in sauce. Be careful not to break the noodles as the long noodles are symbolic of longevity and prosperity. Serve immediately.
Optional ingredients
In 2 Tbsp. oil in a wok, stir fry the ingredients that you wish to add to the recipe in step 5. Set aside.
Continue the basic recipe.
Place the ingredients on top of the noodles before serving.
..........
At Maxi & Co., there is always an aisle dedicated to ethnic products that reflect the company's cultural diversity and philosophy. It's a great idea to seek out some low-priced quality traditional products to celebrate Chinese New Year, whether you come from the Middle Kingdom or were born on these shores.
To inspire you, the Executive Chef of President's Choice Cooking School, Martin Patenaude, has chosen for this recipe dried shiitake mushrooms, Rooster brand soy sauce, T&T lo mein noodles, and President's Choice roasted sesame oil. Now it's up to you to head to the kitchen and create a menu of abundance, health and riches - the keywords of the new year celebrations.
ID 48075330 / mackoflower / MSCOMM
***** CODE PUB = PUB_G *****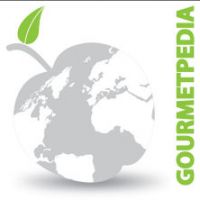 ©Copyright MSCOMM 1996 – 2022. Michèle Serre, Éditeur
Recipes

Products

Entertaining

Chefs

Hints & Tips

Glossaries