Soft-Boiled Eggs "Faugeron" with Truffle Purée Recipe
Recipe

Photos

The house signature dish since 1972
Sometimes, says Henri Faugeron, it doesn't take much - a recipe, an image - for a restaurant to burst onto the scene… afterwards there needs to be more, of course…
This is a legendary recipe - often imitated but never equaled!
Birth of a recipe
The soft boiled egg has always existed.
The combination of egg and truffle, one of the great pairings of French gastronomy, has been celebrated in all its forms.
Truffle purée also exists.
Cooking involves discovering ideas in what one sees and reads. And so one day I read in a very old cookbook that boiled egg with truffles had existed for ages in the rural regions of France. Truffle gatherers, while waiting to take their harvest to the market once a week, used to store the truffles in earthenware pots along with their eggs in a cool cellar. The penetrating power of the truffles was such that, left together for a day or two in a closer container, you'd end up with deliciously-flavoured eggs at little cost. You could enjoy truffle-scented eggs… without eating truffles! Thus truffle growers discovered one of their greatest delicacies, and the idea caught on. And so this is the first step of my recipe.
Gourmand's tips
You can simplify the recipe by using a béchamel sauce.
Never cook eggs that have just come out of the refrigerator. Whenever possible, use fresh truffles or seek out a high-quality product in jars.
Buy a good egg topper from a houseware store. They're very quick and practical.
Ingredients for 6 servings
- 30 g (1 oz.) veal demi-glace or béchamel
- 40 g (1 1/2 oz.) crème fraîche
- 120 g (1/2 cup) butter
- 25 g (1 oz.) Madeira
- 25 g (1 oz.) truffle juice
- 6 slices of country bread
- Salt and freshly ground pepper
Preparation the day before
Check that the eggs have no cracks by tapping them very lightly against one another, close to your ear.
Gently place the eggs and the fresh truffles in an airtight container in the refrigerator for 24 hours.
Preparation a few hours before serving
Cook the fresh truffles in a small covered saucepan with a little salted water for 10 minutes; reserve the truffle juice.
Making the truffle purée
Put the truffles in a blender to obtain a smooth purée.
In a small saucepan, reduce the Madeira and the truffle juice until almost completely evaporated; add the demi-glace or béchamel and cook for a few moments, stirring with a wooden spoon. Set aside at room temperature.
Remove the eggs from the refrigerator and leave out until they reach room temperature.
Finishing and presentation
Bring a saucepan of salted water to a boil.
Sauté the slices of bread in butter in a skillet until golden; cut into finger-sized rectangles; set aside in the warm pan.
Add the crème fraîche to the truffle purée; warm over low heat for 4 to 5 minutes.
Add 60 g (4 tbsp.) of butter in small cubes, stirring briskly, over very low heat. Correct the seasoning with salt and freshly ground pepper. Keep warm.
Cook the eggs in boiling water for 3 1/2 minutes. Remove the top of the shell with an egg topper, then using a small spoon, remove the small bit of uncooked white.
Fill the cavity with the truffle purée. Place the rest of the purée in a small dish or in warm egg cups so that guests can add the truffle purée to their eggs as they eat them.
Serve immediately with the toast fingers.
***** CODE PUB = PUB_G *****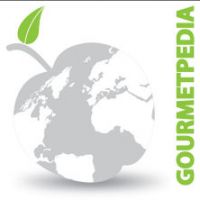 ©Copyright MSCOMM 1996 – 2022. Michèle Serre, Éditeur
Recipes

Products

Entertaining

Chefs

Hints & Tips

Glossaries