Etymology: Middle English "ciche pease," from the Latin cicer.
The Latin word arietinum refers to its irregular shape which is reminiscent of a little ram. Garbanzo comes from the Basque garbantzu, meaning "dry seed."
Origin: The chick pea arrived on the coasts of the Mediterranean basin after travelling across many countries on its way from western Asia – it is thought that the Phoenicians may have been responsible for its diffusion.
The chick pea is mentioned in the Iliad under the name of erabinthos. Cicer arietinum was the Latin name given to this species. It's amusing to note, on this subject, that the Roman orator Cicero's name came from the chick pea-shaped wart he had on his nose!
The chick pea's need for a hot dry climate was an obstacle to expanding its cultivation, and consequently prevented it from becoming widely consumed throughout Europe. It did, however, find a favoured growing region throughout all of the Mediterranean basin.
In Iran, where chick peas are a staple of the cuisine, a nakhod or "a chick pea" is the unit of weight for gold and silver.
Cultivation
The chick pea is an annual herbaceous bush that grows between 20 cm to 1 m high. The pods are short and plump, between 1.4 and 3.5 cm, and contain 1 to 4 seeds each.
The seeds can be round or bumpy. The cream coloured ones are the best known. As for flavour and texture, some are a bit pasty, while others have a definite suggestion of hazelnut flavour.
Culinary File and Cooking
See also: nutritional values
Chick peas can be ground into flour
They are excellent in purées
Delicious cold in salads
Soaking time: 8 hours
Water: 1.25 litre (5 cups) water for each 250 ml (1 cup) chick peas
Cooking: 90 minutes minimum, though they often require longer. Be careful, since overcooked chickpeas tend to become pasty.
Gourmetpedia
France – At the end of the 18th century, morning coffee became an entrenched ritual in France, particularly using a less strong and cheaper form of powdered coffee that included chick pea flour to take away its bitterness.
Corsica – Ground into flour, the chick pea is a staple ingredient of mountain cookery. Traditionally it is used to thicken the soup for Holy Thursday.
Spain – The "garbanzo de plata" (silver chick pea) is a distinction granted to persons from the world of culture and the arts in recognition of their professional achievements. The event takes place in a restaurant in the capital, centered around cocido madrileño, a delicious stew that is a specialty of Madrid, made from chick peas, potatoes, cabbage and numerous meats.
Arab World – Cooked in all kinds of ways, the chick pea also has a reputation in this part of the world for curing impotence… a belief that, alas, has no scientific backing.
In the Middle East, chick peas are also roasted, sprinkled with salt and eaten like peanuts.
They are incorporated into Moroccan couscous.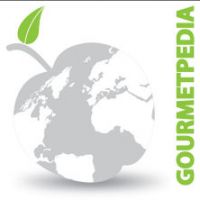 ©Copyright MSCOMM 1996 – 2022. Michèle Serre, Éditeur
Recipes

Products

Entertaining

Chefs

Hints & Tips

Glossaries