Chase Away the Lunch Box Blues - Planning, Diversity, Balance and Flavor!
Diversity
First, come up with a category for each day of the week. For example:
Monday - thermos meal made with week-end leftovers: it's easy to turn Sunday dinner into something tasty for the next day's lunch
Tuesday - sandwich
Wednesday - salad
Thursday - meat, poultry or cold cuts
Friday - fish, dairy, vegetables, combination
Planning and Balance: Some Tips
Keep in mind that you should include a dairy product with every meal: cold soup, a yogurt sauce, or simply a small carton of milk;
encourage your children to drink the equivalent of 3 glasses of milk per day; growing kids require the calcium found in dairy products for strong, healthy bones;
children also need fruit, which can be served as a dessert or be part of the main lunch item;
a daily source of grains and cereals is important, such as bread, crackers or a granola bar. Rice and couscous are cereals and they can be transformed in delicious salads.
If your refrigerator is empty, consider simply putting some cereal into the lunch box. Combined with a piece of fruit, it makes a nutritious meal;
it's easy to cook some extra meat or fish, pasta, rice or other boiled, steamed or roasted ingredients; set aside a portion for tomorrow's lunch box before moving on to step 2 of the recipe;
always put an ice pack into the lunch box; place the most perishable items on the ice pack or on a very cold container such as a juice box;
• always cut raw vegetables into bite-sized pieces; they're more attractive and easier to eat;
lunch boxes aren't only for noon hour: you should also include a recess snack in case your child feels the need for quick energy, especially on sports and physical education days: choose a box of raisins, fruit, cookies, raw vegetables, etc.
Warning - numerous recipes contain peanuts or other nuts. Some schools don't allow these products due to allergy concerns. Simply alter the recipe and replace the nuts with sunflower seeds or raisins, or leave them out.

Vegetables, please!
Vegetables are important, in salads, sandwiches or as a snack on their own. If your lunch menu doesn't include plain raw vegetables, you could simply put in some vegetable juice or a cold soup
Monday
Whether it's stew, pot roast or a ground meat dish, it's always easy to make a bigger batch of a dish on the weekend, and then reheat it in the microwave in the morning and place it in a Thermos container. Leftover roast is also very good cold.
Tuesday - Ten weeks of sandwiches
France - Fill a length of baguette with ham or pâté, sliced Gruyère, lettuce and a little hot mustard
Italy - Crostini - grill some hearty country bread and mozzarella: top as desired. Suggestions: capers, or fresh tomatoes with basil and garlic. Accompany with an olive-oil dressed salad
Italy - Turkey and roast pepper Panini is always a welcome replacement for a sandwich
Lebanon - Pita bread filled with tabbouleh salad and cold chicken (a nutritious choice for exam days!)
Spain - Andalucia - goat cheese, chrorizo, onion jam
Quebec - White bread and egg salad (chopped hard-boiled eggs mixed with mayonnaise, a little salt and chives)
Israel - Bagel with cream cheese and smoked salmon (for a more economical version, combine one or two slices of smoked salmon with a 250 g package of cream cheese and 4 tbsp. milk or cream in a blender: you'll have enough for 4 bagels)
Mexico - tortillas or tacos with mild salsa, sour cream, ground beef cooked with onion and broken up with a fork, chick peas or kernel corn
Switzerland - Salmon spirals, Stuffed ciabattas
Need inspiration? Check out our "sandwich" listing.
Wednesday - Ten weeks of salads
To add the necessary grain and cereals component, complete the menu with a muffin
California - Caesar salad with sliced cold chicken
Thailand - Pineapple boats - combine pineapple chunks and cold cubed chicken with mayonnaise and a touch of curry powder - you can cooked white rice for a more substantial meal.
Quebec - tuna and potato salad (boiled potatoes, cooled and diced, mayonnaise thinned with a little milk and lemon juice, salt, pepper, green onions, celery, canned tuna and paprika)
Greece - Greek salad - tomato, cucumber, peppers, olives, feta cheese, with olive oil dressing
Orange chicken salad - sliced chicken on Boston lettuce, dressed with orange juice, olive oil and honey, sprinkled with walnuts, raisins or other fruit
Pasta salad - prepare your favourite; add color with diced or julienned green and red peppers, kernel corn, tomato, etc.
Spinach salad with hard-boiled egg, orange sections and walnuts; drizzle with an oil, wine vinegar and honey dressing
Spain - Tenerife salad: prawns (use small northern shrimp for a more economical version), bananas, walnuts, and frisée lettuce dressed with mayonnaise or yogurt thinned with the juice of an orange.
Morocco - Grated carrot salad with orange
South Africa - Potato salad
Want more ideas? See the recipes under our "salads" heading
Thursday - Ten weeks of meats and cold cuts
Italy - salad topped with alternating slices of ham and cantaloupe, with Italian bread or rusks on the side
Iran - kabobs - these beef skewers are excellent cold, served with plain yogurt seasoned with a little mint or basil
Japan - Yakitori - (chicken skewers served cold on rice or bean sprouts, accompanied by a soya sauce-based dip)
Quebec - roast pork (left over from the night before) with apple sauce or potato salad
Cold sliced meat loaf with tomato preserves
United States - Sliced cold turkey with ambrosia salad (a combination of fruit, marshmallows and flaked coconut)
France - Friands (sausage meat in puff pastry)
Germany - German sausages (knackwurst style) with sauerkraut or cabbage salad
Friday - Ten weeks of dairy, vegetables, combinations
Spain - Russian salad tapas served with crackers
Middle East - Hummus (a dip of puréed chick peas, garlic, lemon juice and sesame paste), served with pita bread and raw vegetables
France - Ratatouille (a Provençal vegetable stew made with eggplant, zucchini, peppers, tomato, onion, etc.) - can be served hot or cold accompanied by baguette slices
Japan - Maki - Maki is rolled sushi. It may include several ingredients in the centre: raw fish, fish roe, omelette or vegetables: replace the raw fish with canned tuna, cooked beaten egg, etc.; leave out the Japanese horseradish and add a few drops of barbecue sauce or ketchup; serve with soya sauce diluted with a little water and a pinch of sugar
Switzerland - Quiche fribourg style, or like in France, Quiche loraine or Leek quiche.
Greece - sliced sausage, feta cheese, tomatoes, olives, served with pita bread or a hearty rustic bread
Sticks of cheddar cheese, apples and raw vegetables with different dips, served with crackers or a puffed rice cake
Provence - "Petits farcis" - these are vegetables stuffed with a mixture of braised meat, parmesan cheese, onion and garlic, bound with eggs and bread crumbs and baked. They can be prepared for an evening meal and the leftovers served cold for the next day's lunch.
Italy - bruschetta: chopped fresh tomatoes, seasoned with a little olive oil, garlic and basil; serve with toasted baguette rounds
Welcome back to school!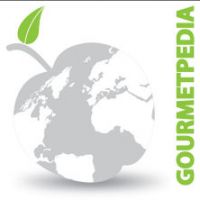 ©Copyright MSCOMM 1996 – 2020. Michèle Serre, Éditeur
Recipes

Products

Entertaining

Chefs

Hints & Tips

Glossaries