True balsamic vinegar is traditionally made in Modena, a city in the Emilia-Romagna region of Italy.
Its taste is unique, and it is the result of a tradition over a millennium old: the balsamic vinegars of Modena are surely one of Italy's most characteristic food products, and one of the most appreciated by gourmets the world over. Its origins are, as for most of the best Italian food specialities, lost in legend. It is said that since Roman times, in the hills around Modena there was already the custom of macerating grape must to transform it into a thick dark vinegar, at once acidic and sweet. It was however during the long and happy reign of the Estense family that, between Modena and Reggio Emilia, this ancient tradition began to be transformed into an industrial reality.
In Modena there have always existed various types of vinegar obtained with grape must, made according to a variety of recipes, and using various methods of preparation and ageing. The term Balsamic was used for the first time in the registers of the ducal inventories of the Reggia Estense in Modena in 1747 and the name itself probably was due to the therapeutic use to which it was originally put. When Italy was united, balsamic vinegar moved forth from the secret ritual confines of the "vinegar workshops", and became increasingly popular. There were, and still are today, various recipes and formulas for its production, which in 1839 were to certain extent codified by a famous botanist, Giorgio Gallesio, the first to list its production methods, distinguishing those obtained from cooked must alone and those from fermented must and wine.
In general, the balsamic vinegar of Modena is the result of the acidic and alcoholic fermentation of grape must. To give the product its typical aromatic characteristics, the musts, carefully selected for quality, are fermented and concentrated also using direct heat, processed and matured in oak casks, in some cases for more than three years. This is an extraordinary condiment, which can be used with every sort of dish: from starters, pasta and meat, to sweets, cheeses and vegetables, and even with fruit and ice cream. This, then, is a unique and inimitable ingredient, with a fragrant aftertaste and the harmonious and pleasant acidity loved the world over, so much so that there are now a wide range of international recipes which use balsamic vinegar.
When balsamic vinegar is used in the cooking process, it should be added before the dish is removed from the stove so that it has just the right amount of time to flavor the food without losing its entire aroma in the cooking process.
When the dish is to be "dressed" with balsamic vinegar, once the food is on the serving dishes, add the vinegar immediately before serving.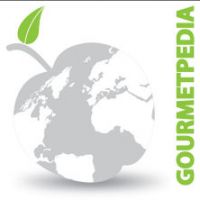 ©Copyright MSCOMM 1996 – 2023. Michèle Serre, Éditeur
Recipes

Products

Entertaining

Chefs

Hints & Tips

Glossaries