Etymology
From the Latin "melo"
There are big ones and little ones, green ones and yellow ones… Melons were being grown in Sudan as early as 2500 BCE. Their cultivation then spread via Egypt to Greece and Persia about 600 BCE. Colonizers from the Mediterranean – Greeks, Phoenicians and Romans – expanded the melon's introduction into Europe. Arabs and Moors carried bags of seed to Spain, then Christopher Columbus continued the saga by taking them to the New World during his second voyage in 1493.
Round or oval, smooth or ridged, the melon has flesh that varies in sweetness and color depending on variety. Melons can be classified in two groups:
Reticulatus group, netted or musk melon
Characterized by its thick skin which is covered with tracery-like raised embroidery. It is round and usually ribbed. On the other hand, some hybrids also have ribs – just to create confusion! It has salmon pink or orange-yellow flesh.
Cantaloupe melon
Cantalupensis – orange, very sweet aromatic flesh that can be used in countless ways: for example, paired with lavender or made into desserts.
Charles VIII brought it from Italy to France in the 15th century under the name of cantaloup. The true cantaloupe owes its name to the popes' domain of Cantalupo in Italy, where it was cultivated in the 1700s. This orange-fleshed melon is easily recognizable by its rough, well-defined ribs.
Charentais melon
It has a round or slightly oval fruit that is light green but that turns yellow when ripe, with marked bluish-green sections and sweet flavorful orange flesh. There are several types of Charentais melon that generally bear the name of the place they are grown, i.e., a designated geographical zone, such as the Cavaillon melon, which may be smooth or ridged.
Alexandre Dumas loved melons, particularly those from Cavaillon, and in 1864 requested a life annuity of 12 melons a year in exchange for the donation of all his published work (almost 400 volumes) to the town's library. The town council accepted and provided Dumas with the melons until his death in 1870.
Sucrin de Tours, Galia melon, etc.

Inodorus group, winter melon
They have a longer shelf-life; oblong, smooth-skinned and odorless (hence the Latin name).
There is even a Santa Claus, also called the Christmas melon, whose crunchy flesh comes on the market around the end of December, not to mention the Casaba, the Spanish, honeydew, Jthe uan Canary, the Ogen, the piel de sapo...

..........
Photo : www.coosemans.com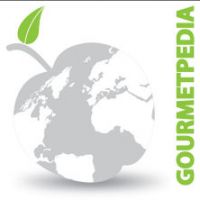 ©Copyright MSCOMM 1996 – 2022. Michèle Serre, Éditeur
Recipes

Products

Entertaining

Chefs

Hints & Tips

Glossaries