Musa paradisiaca
French: banane
Etymology

From the Bantu word "banana" - A giant herbaceous perennial plant of the monocotyledon group, belonging to the Musaceae family.
History
In the very beginning the banana was no longer than 6 to 8 cm and filled with numerous seeds. It was man who domesticated the banana in its present edible form. In India about 500-600 B.C. the banana was considered the fruit of paradise and Hindus claim that it was a banana that Eve gave to Adam. The expression "banana republic" was for a long time applied to certain countries in which the entire national economy was based on growing bananas, which also served as a food staple. Rules of etiquette dictate that bananas not be gulped down; instead they should be peeled with a knife and eaten with a fork.
Hand = name given to each group of fruits which develop from female flowers. They grow in rows and can include anywhere from 10 - 25 bananas or "fingers."
Stem = an entire cluster or bunch consisting of numerous hands, which may total 200 to 300 bananas and weigh 30 kg.
Nutritional values per 100 g
Calories: 30-45; fiber: 0.5 g; carbohydrates 7 g; protein, 0.6 g, fat: 0.4 g.
Rich in tannins, folic acid, sugars, potassium, iron, phosphorus, calcium, magnesium and Vitamins B and C
Buying bananas
Choose bananas with some green coloration so they will keep longer.
When the flesh responds to slight pressure and the peel is yellow and slightly spotted, with no green coloring, bananas are perfect for eating. They will be more digestible since their starch has been converted into sugar.
Storing
Unlike other fruits, bananas cannot be refrigerated and will blacken as soon as they come into contact with cold. Hang bananas from a hook or in an open basket to hasten their ripening. To freeze bananas, peel them first. Freeze whole or purée, depending on how they will be used. Sprinkle them with warm lemon juice as soon as you take them out of the freezer to prevent oxidation.
Cooking tips
Peel bananas at the last minute, since their flesh oxidizes quickly once exposed to air.
Hint: whip partially thawed bananas: they will become fluffy and resemble whipped cream.
Barbecue: grill with skins on; remove from the heat once they begin to blacken. Split the skin with a knife, sprinkle with brown sugar; flambé with rum. Serve in the skins with a small spoon.
Enjoying
Pie
Place a puff pastry crust on a baking sheet; top with halved bananas cooked in butter and sugar; bake in a 350° F oven for about 20 minutes. Remove from the oven and flambé with rum.
Fritters
Make a batter with 1 cup flour, 1 cup ice water and 2 tbsp. baking powder. Dip pieces of banana into the batter and fry in hot oil like doughnuts. Sprinkle with sugar and serve while still warm.
Salad
Shrimp, bananas, escarole, mayonnaise thinned with orange juice, and small pieces of coconut.
Custard
Purée a banana and fold it into some custard and whipped cream; serve with chocolate sauce.
Gourmetpedia
Kenya - purée a banana and mix it into custard with whipped cream; serve with chocolate sauce.
West Indies - flambé with aged dark rum and flavor with lime zest.
Canary Islands - shrimp, bananas, escarole, mayonnaise thinned with orange juice, and small pieces of coconut.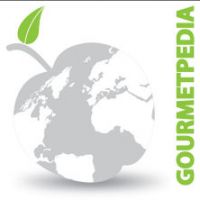 ©Copyright MSCOMM 1996 – 2019. Michèle Serre, Éditeur
Recipes

Products

Entertaining

Chefs

Hints & Tips

Glossaries